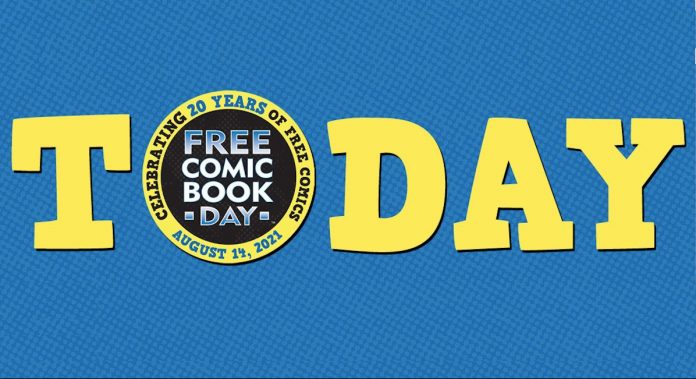 If you're lucky, your store will give you a bundle of comics!
But more likely, you'll have a limit… both in time (what? This isn't the line for the 12:15 showing for Free Guy?) and number.
What should you grab? Depends on what you like, for starters. But also, you should try something new. That's the whole idea, to get new readers, both first time and those who visit comics shops every week. (And it's also to get new customers to visit, so buy something cool while you're at the store!)
I'm not a critical reviewer of comics. I don't study themes, or motifs, or symbolism. I just want a good story, preferably something that either gives an instant reaction, or is memorable, or makes me want to read the graphic novel later. I've read almost every Free Comic Book Day issue from the past 20 years (approximately 700 issues?), and here's what I enjoyed this year.
Here are my top five titles (the top ten percent) for 2021:
(and other titles worth a look if you've got time.)
BATMAN AND ROBIN AND HOWARD / AMETHYST PRINCESS OF GEMWORLD SPECIAL EDITION FLIPBOOK
DUNGEON IS BACK
FUNGIRL TALES OF A GROWN UP NOTHING (MR)
INVESTIGATORS ANTS IN PANTS SNEAK PEEK
SMURFS TALES
💬 Other 💬 Titles 💬
Related