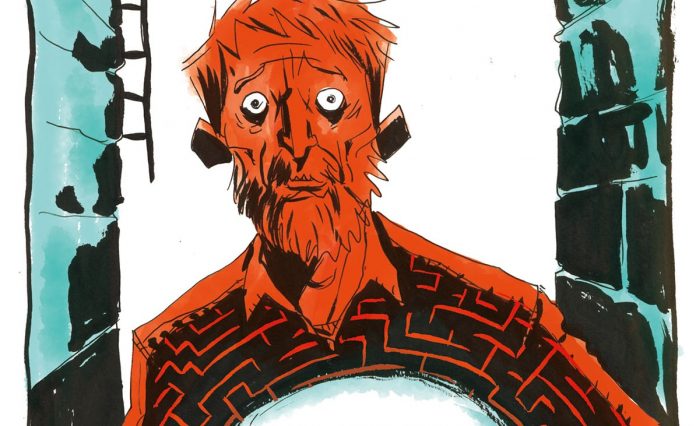 Between the hit Netflix Sweet Tooth television adaptation and the return of Black Hammer with Black Hammer: Reborn limited series, it's no exaggeration to say that Jeff Lemire is having a pretty big and exciting summer. It appears the prolific comic creator isn't slowly down anytime soon as today courtesy of an IGN exclusive, details for Lemire's new limited series Mazebook were announced.
Just like Sweet Tooth, Lemire is both writing and art duties for the 5-issue limited series that will be published by Dark Horse.
Here's how Dark Horse describes Mazebook:
A lonely building inspector still grieving the loss of his puzzle-loving daughter receives a mysterious phone call one night from a girl claiming to be her, trapped in the middle of a labyrinth. Convinced that his child is contacting him from beyond this world, he uses an unfinished maze from one of her journals and a map of the city to trace an intricate path through a different plane of reality, and embarks on an intense and melancholic adventure to bring his daughter back home.
Some of the early praise for the series from other prolific comic creators
"Mazebook is a deeply haunting and powerfully human work by one of the greatest living masters of the comic medium. You do not want to miss this book."—James Tynion IV (Something is Killing The Children, Batman)

"A multilayered-masterpiece. Nothing is quite what it seems. His best work yet. And that is a high bar." —Matt Kindt (Mind MGMT, BANG!)
Check out the main Mazebook #1 cover by Lemire and as well as a variant cover by Andrea Sorrentino. Mazebook #1 goes on sale in comic shops on Wednesday, September 8, 2021.
Related