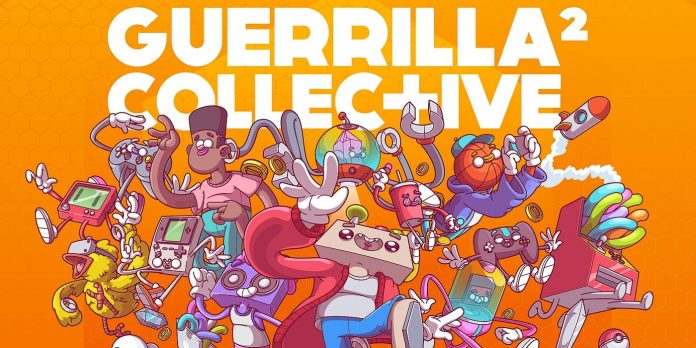 The indie games scene is ever-growing, reaching a point where it became much too large to limit to a single event over E3 weekend. Today was E3 2021's unofficial day of indies with the airing of the Guerrilla Collective Showcase, Wholesome Direct, and Devolver MaxPass+, featuring almost dozens and dozens of games between them. The Beat narrowed down those titles, as well as games shown earlier this week, to a list of E3 2021 indie game highlights. Here are some of the most promising indies arriving in the coming months.
BPM: Bullets Per Minute
A roguelike rhythm shooter is quite the confluence of genres, but what we've seen in showcases and early PC reviews suggests they meld together beautifully. The team behind BPM: Bullets Per Minute shared more info about the game during the Guerrilla Collective Showcase. It's out now on PC and coming to PlayStation 4 and Xbox One later this summer.
Cloud Jumper
There's something magical about miniature open worlds. Because they're under pressure to be as expansive as possible, AAA open world titles often feel small because of how they repeat a handful of game elements ad nauseam. In smaller open world titles, every step you take can mean a new discovery. From the footage shown during the Wholesome Direct, Cloud Jumper seems very much in the latter camp.
Death's Door
Fans have been anxious to get their hands on Death's Door, tantalized by its tight 2D combat and unique art direction. Devolver Digital's event revealed that the game releases July 20 on Xbox and PC. No word on when it will launch on other platforms, but the game will no doubt release on PlayStation and Nintendo Switch eventually.
Demon Turf
A 3D platformer with trippy 2D graphics, Demon Turf is playable on every video game platform imaginable. The developers showed off some of its unique gameplay, highlighting its appeal for speedrunners. Demon Turf releases later this year.
Hoa
This puzzle platformer pairs calming music with hand painted art. The trailer makes Hoa look like a very relaxing game experience that still presents challenges to players. PM Studios revealed the game's release date during this year's Wholesome Direct: August 21, 2021.
Phantom Abyss
Phantom Abyss was one of the first titles featured at Devolver's MaxPass+ showcase, Devolver Digital's goofy presentation that poked fun at the rise in gaming subscription services like Xbox Game Pass and PlayStation Plus. Phantom Abyss is a first-person action-adventure with platforming, puzzle, and combat elements, and it looks pretty dang great. The Steam Early Access of Phantom Abyss is available on June 22.
Planet of Lana
Another hand-painted puzzle platformer, Planet of Lana set in a lush, forest-filled with hints of darkness, with gameplay reminiscent of the indie darling Inside. If Planet of Lana can live up to that comparison, it will definitely be something special. The game will arrive sometime next year.
Serial Cleaners
In this new game from Vampire: The Masquerade developer Draw Distance, you play as a professional crime scene scrubber, destroying evidence before police can collect it. The sequel to 2017 title Serial Cleaner upgrades from pixel art to 3D animation and from one to four playable characters. Serial Cleaners arrives later this year.
Wizard with a Gun
Wizard with a Gun is a "multiplayer survival sandbox adventure" and combines base building mechanics with isometric 2D combat. It will be interesting to see how those two genres blend together when the game comes out next year.
Today was a very busy (and exciting!) day for indie games. We hope some of our E3 indie game highlights excited you as much as they did us. If you're interested in any of the above titles or indies featured at E3 2021 then consider wishlisting them on Steam, even if you intend to purchase them on other platforms. The number of wishlisters impacts Steam's algorithm, so they're very important to small developers. When a game is added to a lot of wishlists it will be recommended to more players, opening up promising indies to a wider audience and bigger sales.
Related