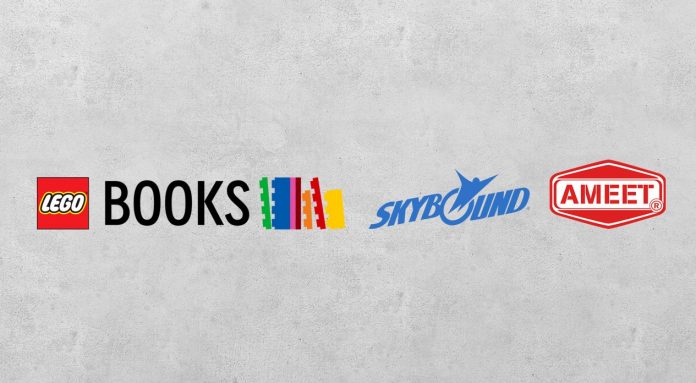 There's never been a better time to be a LEGO fan. Between the smash-hit LEGO Movie in 2014 and the second season of the LEGO Masters reality competition show airing on FOX right now, LEGO continues to dominate the world of toys, movies, and television. It only makes sense then that LEGO would inevitably move to the world of comics.
Today it was Skybound Entertainment announced that it would be partnering with Polish publisher AMEET to release LEGO comics set to debut in 2022.
According to the annoucement, the LEGO properties will be added to the exisiting Skybound slate, which includes series like Invicible, The Walking Dead, and Ultramega.
What LEGO comics do you hope to see published? The Beat wants to hear from you!
Read the official press release details below.
Today multiplatform content company Skybound Entertainment and global children's book publisher AMEET announced a new partnership to launch LEGO® branded comic books. The first comic book series out of the partnership will debut in 2022, published by Image Comics and Skybound.

The exclusive English-language licensed publishing partnership will bring LEGO properties into Skybound's vast slate of notable comic book series, including THE WALKING DEAD, INVINCIBLE, and ULTRAMEGA.

"As a lifelong fan of LEGO toys and content, nothing brings me greater joy than partnering with AMEET on this iconic brand. Each title will be a portal to the endless worlds accessible in every LEGO play session, created to inspire the LEGO builders, readers, and thinkers of tomorrow," said Sean Mackiewicz, Senior Vice President, Editor-in-Chief at Skybound Entertainment.

"Comic Books form a key component of the LEGO Books publishing strategy to bring LEGO stories to young readers everywhere," said Eric Huang, Vice President and Publisher at AMEET. "Skybound is the perfect LEGO Books comics partner. They're as passionate as we are about publishing books that encourage creativity and play."

Skybound's first venture into the LEGO Group's vast library of intellectual property will be announced in the coming months. For updates follow Skybound on Twitter, Instagram, and Facebook.
Related