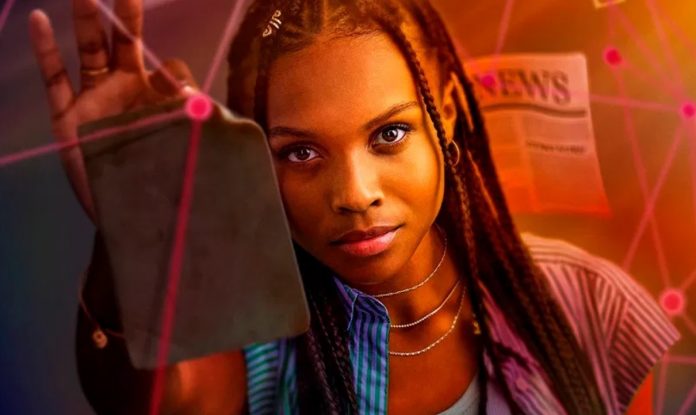 Last month, fans got a first look at Kaci Walfall as the titular character in the upcoming Naomi show developed for The CW by Ava DuVernay and Jill Blankenship, based on the eponymous miniseries by writers by Brian Michael Bendis & David F. Walker and artist Jamal Campbell. According to THR today, The CW has officially announced that it has given the series order to Naomi as part of its 2021-22 slate.
#Naomi is coming soon to The CW! pic.twitter.com/ndJzLnLflh

— Naomi (@TheCWNaomi) May 24, 2021
Naomi, based on the 2019 DC title from Brian Michael Bendis and David F. Walker, comes from Warner Bros. TV, Ava DuVernay and her Array Filmworks and Arrow veteran Jill Blankenship. It follows a teenage girl (Kaci Walfall) as she sets out to uncover the origins of a supernatural event in her hometown, eventually challenging everything she knows about heroes.

DuVernay, who has a rich overall deal with WBTV, and Blankenship write and executive produce the series; Array's Sarah Bremner and Paul Garnes also exec produce. Amanda Marsalis directed and co-exec produced the pilot.
DuVernay took to Twitter expressing her excitement as well as releasing behind-the-scenes images from the series.
The origin story of a new hero. NAOMI is now officially a series at @TheCW! Many hands/hearts went into bringing this saga to the screen. Thanks to my creative ace Jill Blankenship, the teams at @ARRAYNow + @warnerbrostv, and the extraordinary @kaciwalfall, our Naomi. You shine! pic.twitter.com/gUfh8S5u5k

— Ava DuVernay (@ava) May 24, 2021
Along with Walfall, Naomi will also feature Alexander Wraith as Dee, Cranston Johnson as Zumbado, and Camila Moreno as Lourdes. The series is executive produced by DuVernay, Blankenship, Sarah Bremner and Paul Garnes, and produced by DuVernay's Array Filmworks in association with Warner Bros. Television.
The series is the latest DC project for The CW, home to the Arrowverse series including The Flash, Supergirl, Batwoman, Legends of Tomorrow, Superman and Lois, and Black Lightning. It is still unclear if Naomi will be a part of the Arrowverse or take place in its own universe. Stargirl, which was recently renewed for a third season, will also call The CW its home when its second season premieres this August; the conclusion of last year's Crisis on Infinite Earths established Stargirl as taking place on Earth-2 of the new Arrowverse multiverse.
Look for more news and developments regarding The CW's Naomi as they're announced.
Related