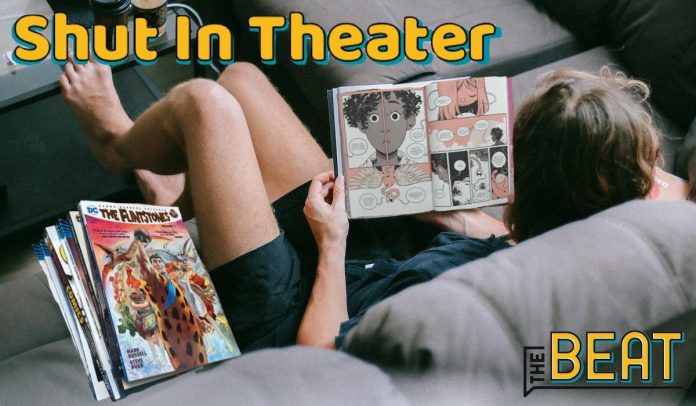 It may be hard to admit, but it's somehow already the weekend once again! Here at Stately Beat Manor, we'll be settling in with plenty of reading material: we've got stacks of comics, books, even text-filled video games to work our way through!
No matter what you may be working your way through reading, we want to hear from you! Let us know what you'll be reading in the comment section, or over on social media @comicsbeat. And until next weekend… we hope you enjoy your reading!
AVERY KAPLAN: This weekend I'll be working my way through a stack of random, non-consecutive Star Trek comics procured from Nuclear Comics in Laguna Hills, California. The covers inform me that these issues include such plots as the Starfleet Academy cadets on Talos IV with Captain Pike, the return of Lwaxana Troi to DS9 (along with a child that may be Odo's), and a return to Talos by Spock (I guess there's been a lot of going back to Talos… see also: Star Trek: Discovery). Then, as far as prose goes, I'm finally getting around to The Secret Commonwealth: The Book of Dust Volume Two by Philip Pullman. 
TAIMUR DAR: For my birthday in 2020, I got the Animal Man Deluxe Edition Book One collecting the first half of Grant Morrison's acclaimed run. The second volume came out last September and I've been meaning to pick it up when I could be less frugal during the pandemic. Luckily for me the entire run of Animal Man recently became available on the DC Universe Infinite platform, so I'm finally finishing up the entire Morrison run this weekend.  
Related