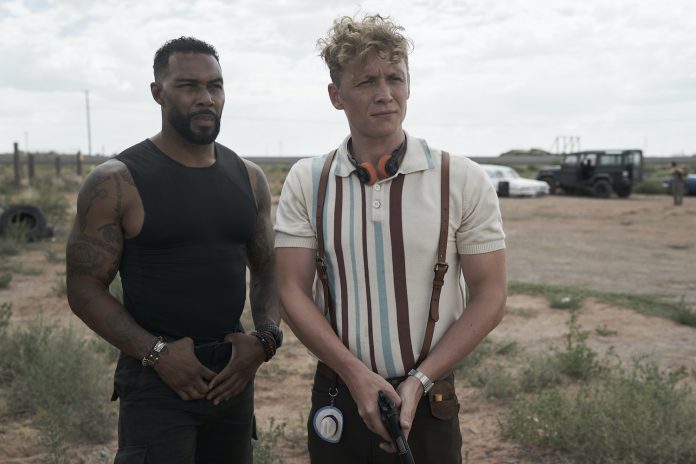 Army of the Dead is almost out on Netflix and The Beat was on hand to talk to two of its stars Omari Hardwick and Matthias Schweighofer about their experiences in the wild & crazy Zack Snyder zombie heist creation!
Army of the Dead follows a group of skilled mercenaries, who are surviving an accidental zombie apocalypse. When the team leader Scott (Dave Bautista) gets a proposition from a wealthy businessman, Bly Tanaka (Hiroyuki Sanada) to break into the vault of a casino and split the earnings with his team. Scott assembles the group which includes Hardwick's Vanderohe, a soldier and philosopher, who is skilled in the art of sawing the undead. It also includes Schweighofer's Dieter, a German safecracker. Together, this pair along with the others, must fight the zombies, get the cash and make it out alive!
Watch our exclusive chat with Omari Hardwick and Matthias Schweighofer discuss which#Armyofthe  scenes in the script got them onboard! 
Army of the Dead begins streaming on May 21st, only on Netflix!
Related