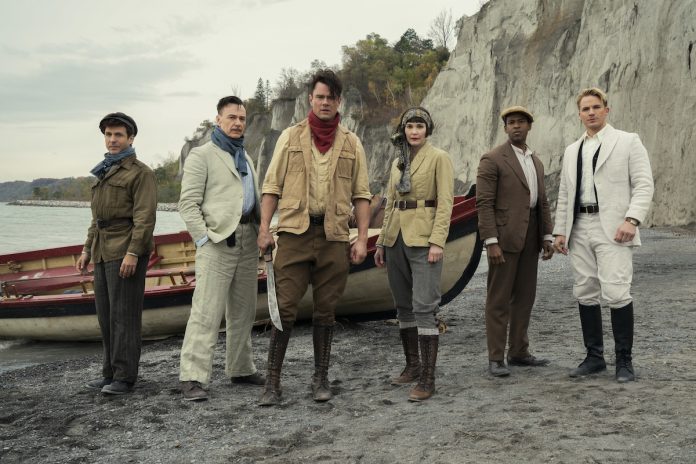 Netflix's highly anticipated series Jupiter's Legacy premieres this Friday, and while you are bound to see some dynamic superhero action and supernatural elements, there is also a story that is rooted deep in family drama, forgiveness, redemption and so much more! Stars Matt Lanter and Ben Daniels step in front of the camera taking on the beloved comic book characters "George Hutchence aka Skyfox" and "Walter Sampson aka Brainwave" respectively.
Woven between 1929 and the present day, Jupiter's Legacy follows the story of the world's first superheroes and how they come to be. The Wall Street Crash of 1929 takes the Sampson family, business tycoons in the midwest on a slightly different course than they anticipated. While older brother Walter (Daniels) was leading the charge on the business front, his younger brother Sheldon (Josh Duhamel), was leading the charge as the golden boy. Alongside his best friend, George (Lanter), the Sampson brothers overcome tragedy, adjust to a new normal and go on a grand adventure that is more than they could've ever imagined.
Watch our exclusive chat with Matt Lanter and Ben Daniels about the tension between George and Walt, the similarities, and how complex relationships as humans, inform their choices once they get powers! 
Watch Jupiter's Legacy only on Netflix on May 7th!
Related