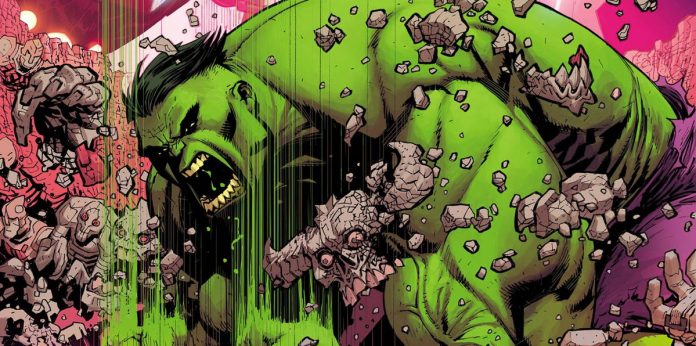 Free Comic Book Day 2021 is coming – in August this year instead of the traditional May. But that hasn't stopped publishers from revealing more of what they'll be offering on that day.
Marvel has just revealed the two covers for their FCBD books, which feature some of their most popular series. Each issue will contain two separate stories to provide a good entry point for new readers who happen to be wandering into a comic shop on that day. FREE COMIC BOOK DAY 2021: AVENGERS/HULK with a cover by Ryan Ottley and and FREE COMIC BOOK DAY 2021: SPIDER-MAN/VENOM with a cover by Patrick Gleason. 
In the past FCBD books often kicked off major storylines for the Big Two – will that be the case this year? Let's look at the PR!
These exciting tales will provide perfect entry points for new readers to the thrilling ongoing sagas of the Avengers, Spider-Man, Venom, and the Hulk and give comic fans their first glimpse at the exciting new eras for their favorite characters. These issues will shape the Marvel Universe as we know it with direct connections to the year's biggest upcoming storylines.

Crafted by some of Marvel Universe's chief architects including Jason Aaron and Chip Zdarsky and many more surprises and featuring art by superstars like Marvel's Stormbreaker Iban Coello and Greg Smallwood, FREE COMIC BOOK DAY 2021: AVENGERS/HULK and FREE COMIC BOOK DAY 2021: SPIDER-MAN/VENOM will be must-have for fans.
So entry points AND exciting new eras. Jump on while the jumping is good!
Both of these Marvel comics – and other FCBD books – will be available in comics shop on Saturday, August 14th, Free Comic Book Day 2021.
Related