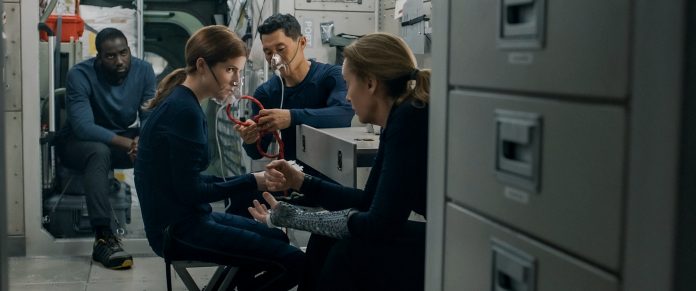 Netflix's latest sci-fi thriller feature Stowaway is here! Stars Anna Kendrick and Daniel Dae Kim portray Medical Researcher Zoe Levenson and Biologist David Kim respectively. They are newcomers on an important space mission to Mars led by Commander Marina Barnett (Toni Collette) when they find an usual stowaway in Michael Adams (Shamier Anderson). With Michael unexpectedly aboard, they have to make some tough decisions that all come to a head.
Watch our exclusive chat with Anna Kendrick and Daniel Dae Kim about their onscreen portrayals in this otherworldly sci-fi film! 
Check out Stowaway now, only on Netflix!
Related