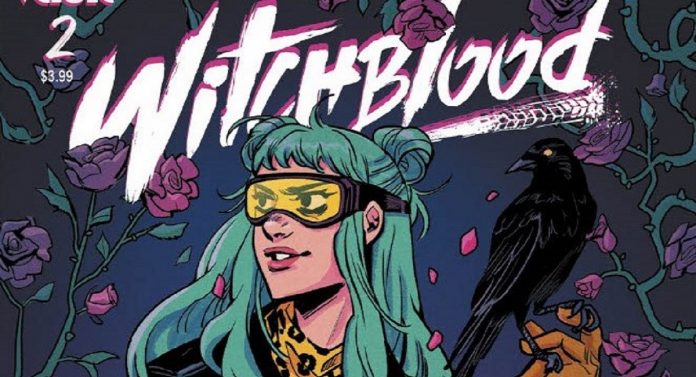 After a much-buzzed-about debut issue, Vault Comics' Witchblood #2 is about to drop at the end of this month. Described as "a modern, Wild West road trip about a witch named Yonna cruising the Southwest as a band of bloodthirsty biker vampires, The Hounds of Love, hunt her scattered coven for the source of all magic: witch blood," the new comic's second chapter entitled "Burnin' For You!" keeps the exciting ride going. Read the synopsis from the publisher below:
With Carlos burning, the injured witch Yonna has taken off into the wild deserts of West Texas. Meanwhile, Paxton LaBelle and The Hounds of Love ride to New Madrid in victory, following divination magic to their next target.
Written by Matthew Erman, the art for the series is from Lisa Sterle. Colorist Gab Contreras, letterer Jim Campbell, and designer Tim Daniel complete the stellar creative team. Look for covers by Sterle, including a Tarot variant, as well as an entry from Cover-Artist-In-Residence Yoshi Yoshitani, who also created an interlocking series for the first issue.
Witchblood #2 is set to release on April 28. Make sure to contact your favorite local comic shop to secure your copy. In the meantime, feast your eyes on an exclusive and extended preview of the second issue here!
Related