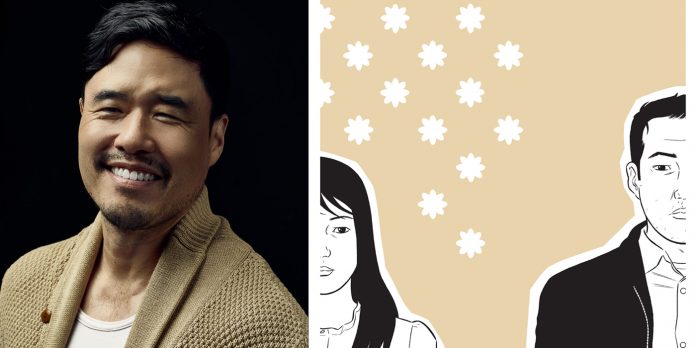 Making his directorial debut, Randall Park has been tapped to direct the film adaptation of Adrian Tomine's acclaimed graphic novel Shortcomings for Roadside Attractions and Imminent Collision!
Shortcomings follows a trip of young Bay Area urbanites — Ben Tanaka, Miko Hayashi, and Alice Kim — as they navigate a range of interperonal relationships, traversing the country in searh oc the ideal connection. Tomine's story, which was originally serialized in issues #9 through #11 of Tomine's comic book series Optic Nerve is often considered a groundbreaking work of contemporary Asian American fiction. Dealing with racial politics, sexual mores, and pop culture, Tomine combines honesty and humor while examining what it means to be Asian American.
Tomine, who is well known for his cover illustrations for The New Yorker is no stranger to critical success. Alongside Shortcomings, he has also found success in his graphic memoir The Loneliness of the Long-Distance Cartoonist and a graphic short story collection titled Killing & Dying.
"Shortcomings is a book that's very close to my heart, and I have long resisted the idea of any adaptation that didn't feel true to the style and spirit of the material. Randall, Roadside Attractions, and Imminent Collision immediately impressed me with their passion, insight, and vision for this film. They have been invaluable partners in the process of translating Shortcomings both to the screen as well as to the current time, and I'm honored to be a part of this collaboration," said Tomine
Of course, Park is mostly known for his on-camera acting roles, but he has added directing, producing, and writing to his credits throughout the years. In addition to playing the patriarch of the Huang family, Louis Huang, in Fresh Off the Boat, he also directed the series finale which aired last year in February of 2020. He co-wrote and produced Netflix's Always Be My Maybe while starring as the romantic lead opposite Ali Wong. And, most recently, he returned as our favorite Jimmy Woo in WandaVision on Disney+.
"I am such a huge fan of Adrian's work, and I'm very excited to team with him and Roadside Attractions on this updated, modern take of Shortcomings. In these characters, I see versions of Asian Americans in my own life – the ones I love and the ones I just kind of tolerate," said Randall Park.
Roadside Attractions and Imminent Collision will team on the feature film adaptation of Adrian Tomine's acclaimed graphic novel Shortcomings. Randall Park will make his feature directorial debut on the comedic drama, with a screenplay adapted by Tomine, who is also executive producing. Indie studio Roadside Attractions will produce in collaboration with Park, Michael Golamco, and Hieu Ho's Imminent Collision.
Roadside SVP Jennifer Berman said, "With his adaptation of Shortcomings, Adrian has proven himself not only a brilliant cartoonist but also a talented screenwriter. When Randall came to us with a true artist's vision for telling this story cinematically, everything clicked into place. We are honored to work with this stellar creative team to help bring this hilariously poignant story to screen."
Roadside, Imminent, and Park have been developing the project with Tomine and will go out to buyers in the coming weeks.
Related