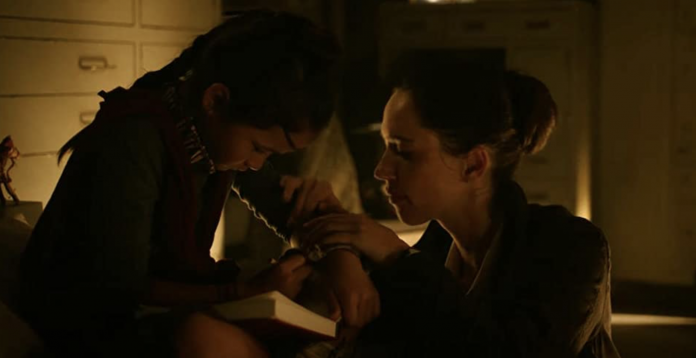 The next installment in the iconic monster film franchise, Godzilla Vs. Kong is just days away! Actress Rebecca Hall was on hand to talk about her role as Dr. Ilene Andrews, in the Adam Wingard film, which takes place five years after the events of Godzilla: King of the Monsters. Hall's Dr. Andrews is the brilliant scientist who becomes an adoptive mother to a young girl Jia (Kaylee Hottle), with a special connection to Kong. She is recruited by one of her peers Dr. Nathan Lind (Alexander Skarsgård), on an adventurous mission to search for a very powerful energy source in the Hollow Earth. While the action is never lacking in this film, it's Dr. Andrews's relationship with Jia & Kong that provides the story with a bit of heart too.  
Watch our exclusive chat with Rebecca Hall about working creatively with my film fave, Kaylee Hottle, and how working alongside Alexander Skarsgård as an actor in this film, convinced her to cast him in her directorial feature, Passing!  
Watch Godzilla vs. Kong in theaters and on HBO Max this Wednesday, March 31st, 2021.
Related