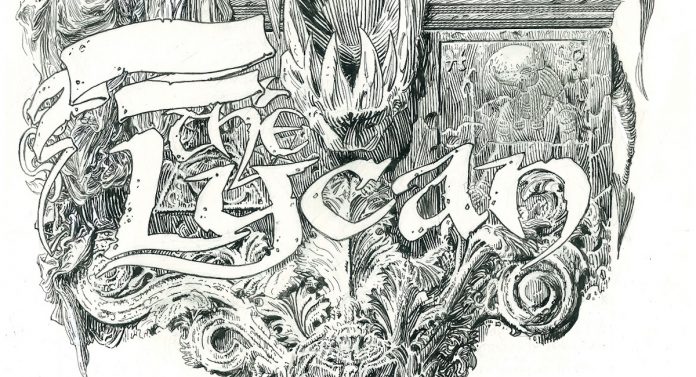 In a press release this afternoon, AfterShock Comics and movie production company Renegade Entertainment have announced a new partnership to "introduce an all new comic property" called Lycan.
Lycan will initially be a six-issue miniseries, with veteran comics writer Mike Carey and artists Sean O'Conner and Liam Sharp adapting a story by screenwriter David James Kelly and Thomas Jane. It is expected to release in the first half of 2022.
Here is their synopsis for the creature-feature comic:
"Year of Our Lord 1777: A hardened band of international big game hunters returning from Africa are shipwrecked off a small British island. In exchange for new supplies and the repairing of their good ship 'The Calydonian', Lord Ludgate engages the men for a task they are particularly well suited for: find the Berserking Beast that has been eating his subjects, including a group of young Benedictine Nuns, and destroy it."
Renegade Entertainment was founded in 2019 by the actor Thomas Jane and producer Courtney Lauren Penn. They currently have a few projects in various stages of the production cycle – including an adaptation of Stephen King's novel From A Buick 8.
Thomas Jane might be better known to comic movie buffs as the eponymous character in 2004's Punisher movie. He was also in Shane Black's 2018 movie, The Predator. He previously co-owned Raw Studios with comics writer Steve Niles and artist Tim Bradstreet, where he developed and released a handful of comics.
Lycan seems to have been gestating for quite some time — it is referenced in a 2019 post on the Raw Studios website with Mike Carey already attached. At the time it was described as "the magnum opus of Raw Studios." And the original story idea was associated only with David James Kelly. It featured some gorgeous early pencils and sketches by O'Connor, including the title page featured in the preview for the book below.
In the 2019 Raw Studios announcement:
"We kicked around the story by David James Kelly for a few years; the thought of a good old fashioned werewolf story got us all shivery inside. But it wasn't until Mike Carey turned in his blood curdling, masterfully executed script that we knew we had something different. Something special. We weren't going to let just any old artist's grubby, ink stained hands muck with it. We wanted something exceptional, someone who could catch the gothic romance and the hard grit of the period: late 1700s. In the age of digital art and gnat-like attention spans, this was a tall order…a friend of ours, Liam Sharp, turned us on to a young buck named Sean O'Connor, living somewhere in the moors of England."
Anyway, swinging back to the press released present – Thomas Jane said, "I am beyond excited to be partnering with AfterShock Comics to develop the universe of Lycan. It's a story I've been wanting to tell for a long time and I'm very lucky to have a great team of creators with David and Mike to bring it to life through the upcoming comic book series."
On the partnership, AfterShock Media President Lee Kramer had this to say, "AfterShock Media is extremely excited to announce Lycan by Thomas Jane and Mike Carey as well as our producing partnership with Renegade. Courtney and Thomas are a pleasure and also happen to be huge comic fans, so not only is this a creative cue [sic] for AfterShock but also happens to be a fantastic partnership as well."
Courtney Lauren Penn – Thomas Jane's partner at Renegade Entertainment and who heads content – said, "Being a company that prides itself on a maverick creative spirit and transmedia approach to storytelling, we're beyond excited to segue into the comic world with Lycan, and to work alongside our amazing and like-minded partners at Aftershock Comics. Their expertise and experience will be instrumental in bringing this universe to fans globally."
Look for Lycan to arrive in stores early next year.
Related