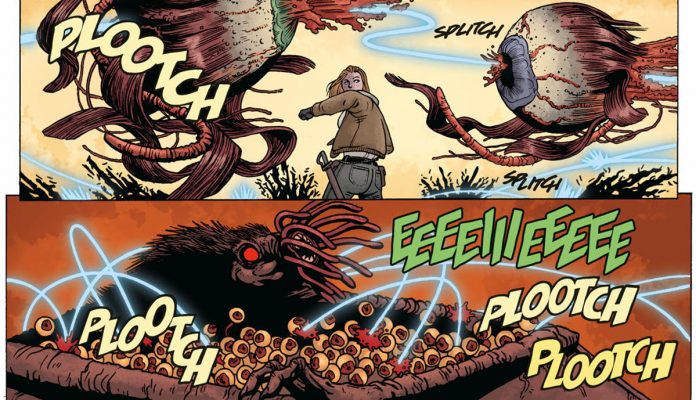 This week sees the release of Lady Baltimore: The Witch Queens #1 from Dark Horse Comics. The new series from writers Mike Mignola and Christopher Golden, artists Bridgit Connell and Michelle Madsen, and letterer Clem Robbins begins a new chapter in the Baltimore saga, and finds a new character picking up the fight in the years following Lord Baltimore's death.
The journey toward Lady Baltimore's arrival has been a long one. The series was originally announced over a year ago, with a planned release date for the first issue in June of 2020. A global pandemic and two-month Diamond shutdown put a hold on those plans, though, but for Baltimore fans the delayed arrival of the new series is surely welcome regardless of how long it's taken. The last storyline of the original Baltimore miniseries, The Red Kingdom, wrapped in June of 2017. Lady Baltimore picks up thirteen years after the events of that series, and acts as a jumping-on point for new readers while continuing to develop the world of the original series.
Check out the cover by Abigail Larson and an extended six-page preview, exclusive to The Beat, of Lady Baltimore: The Witch Queens #1 below. The debut issue of the five-issue Dark Horse miniseries goes on sale in stores and digitally on March 24th.
Once she was Sofia Valk, living in a village overrun by evil. In time she became Lord Baltimore's most trusted ally. Now, more than a decade after his death, Europe has erupted with the early battles of World War 2 and dark forces are rising again. With witches, vampires, and Nazis on the march, Sofia must embrace the title of Lady Baltimore!  But can she fight monsters without becoming a monster herself?
Related