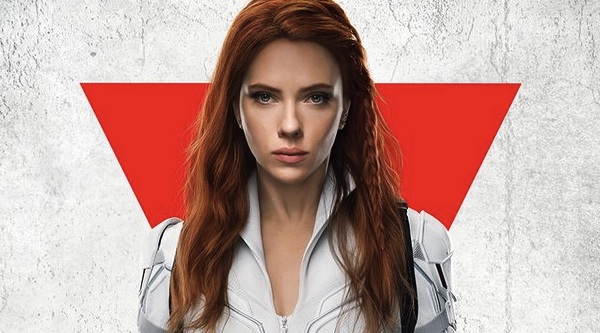 After a series of delays caused by the ongoing COVID-19 pandemic, Black Widow has been delayed once again, to July 9th, 2021… But this time, it's been scheduled not just for release in theaters, but for simultaneous streaming release on Disney+ (provided you're willing to pay a surcharge for Premier Access, that is).
Marvel Studios' "Black Widow" is in theaters July 9 and on @DisneyPlus with Premier Access. Additional fees required. pic.twitter.com/XisH4LZn1n

— Marvel Entertainment (@Marvel) March 23, 2021
Black Widow falls back

The Black Widow standalone movie has been a very long time coming.
Scarlett Johansson first played the role on the big screen in Iron Man 2 (2010), and the character was part of the original team lineup in 2012's The Avengers.
In 2019's Avengers: Endgame, the character apparently met her fate after falling to her death, a necessary sacrifice to retrieve the Soul Stone so that Thanos could be defeated.
Black Widow promises to fill in some of the blanks in the character's backstory. Originally scheduled for release in May 2020, the movie was delayed until November 2020.
And then the movie was delayed again in September 2020, falling to a May 2021 release.
Now, the movie has been delayed yet again, to a July 9th, 2021 release.
Streaming or in theaters
However, the most significant component of the announcement is that Black Widow will not just be released in theaters on July 9th, it will also be made available for streaming on Disney+ (with the additional cost associated with Premier Access, a program piloted with movies like the live-action adaptation of Mulan and the recent animated release, Raya and the Last Dragon).
If the Black Widow release is priced like Mulan and Raya, viewers can expect a $30 surcharge to access the movie for streaming on July 9th.
A True Year of Marvels
As the current 2021 release schedule stands, Black Widow's July release will be followed by three more highly anticipated MCU movies: Shang-Chi and the Legend of the Ten Rings on September 3rd, Eternals on November 5th, and Spider-Man 3: No Way Home on December 17th.
When you consider the consistent Friday release schedule for the Disney+ MCU shows – which naturally leaves gaps in the schedule for the Friday releases of the MCU movies – that means that 2021 is shaping up to be a true year of Marvels!
Will you be taking advantage of the Premier Access program to watch Black Widow from the comfort of your home this July? Will this be the first time we see Florence Pugh's Yelena Belova streaming on Disney+, or will the character make a surprise appearance in one of the Marvel Cinematic Universe Disney+ shows airing in the meantime? Let The Beat know in the comment section and on social media!
Related