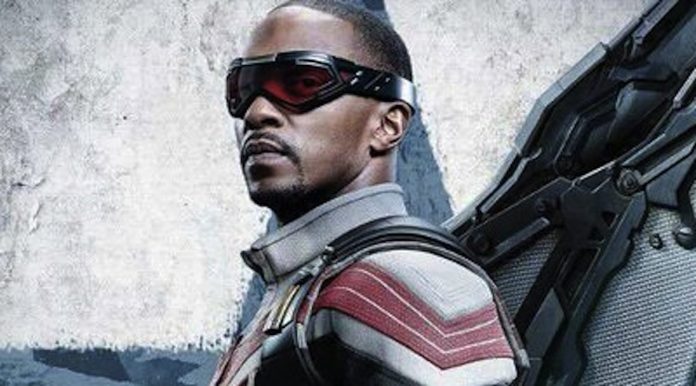 Friday last's WandaVision season finale may still be fresh in our memories, but the ongoing march of the Marvel Cinematic Universe waits for no one – not even full-fledged Avengers like The Falcon and the Winter Solider, as demonstrated by the release of four new character sheets for the series on Twitter earlier today.
Never stop fighting 💥 Marvel Studios' "The Falcon and the Winter Soldier" starts streaming March 19 on #DisneyPlus. #FalconAndWinterSoldier pic.twitter.com/rexjI8qJaQ

— Marvel Entertainment (@Marvel) March 8, 2021
The second MCU Disney+ streaming series was created by Malcolm Spellman, who was also head writer, with Kari Skogland directing. The first episode of The Falcon and the Winter Soldier will be released at midnight on Friday, March 19th, 2021.
The show will focus on Sam Wilson, A.K.A. the Falcon (Anthony Mackie) and Bucky Barnes, A.K.A. the Winter Solider (Sebastian Stan).
The series will follow the two Avengers in the wake of the events of 2019's Avengers: Endgame, which saw Wilson begrudgingly accepting the titular Captain America shield from the elderly Steve Rogers (Chris Evans).
If you'd like to catch up on their story so far, you can check out the two new episodes of Marvel Studios Legends that were released for streaming on Disney+ over the weekend. These 6 – 7 minute recaps use clips of the previously released MCU movies to catch you up on the respective characters' stories so far. The two episodes about the Falcon and the Winter Solider follow a pair focusing on Vision and The Scarlet Witch, which were released in advance of the premiere of WandaVision.
The remaining two posters feature Emily VanCamp as Sharon Carter, A.K.A. Agent 13, who was first introduced in 2014's The Winter Solider, and Daniel Brühl as Baron Helmut Zemo, first introduced in 2016's Captain America: Civil War but now featuring the supervillain wearing his famous purple-colored hood.
Is it possible that we might see FBI Agent Jimmy Woo (Randall Park) appear in The Falcon and the Winter Solider? Will Wilson be officially declared the MCU's new Captain America by the conclusion of the six-episode Disney+ series? Let The Beat know, either here in the comment section or @comicsbeat on social media!
Related