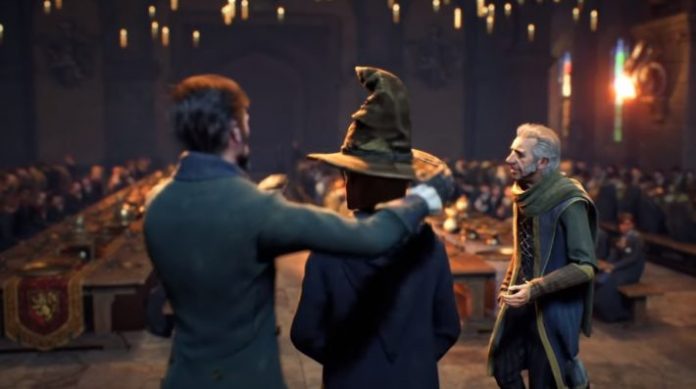 According to a report from Bloomberg, the upcoming video game Hogwarts Legacy will include the option to play as a transgender character. Author Jason Schrier writes that the game, published by Warner Bros. Interactive Entertainment Inc. and developed by Avalanche Software, "will allow players to customize their character's voice, body type and gender placement for the school dormitories."
The report comes as something of a surprise, as the creator of Harry Potter and the world on which the game is based, J.K. Rowling, is an outspoken trans-exclusionary radical feminist who holds and frequently shares transphobic views via social media. Alarmed by her comments, multiple individuals working on Hogwarts Legacy reportedly fought to offer more inclusive character customization, as well as the addition of a transgender non-playable character to the game.
The Bloomberg piece states that team members' push for inclusivity initially faced resistance from management. While they won the fight for character customization, Schrier doesn't mention whether or not their attempt to add a trans character to Hogwarts Legacy was successful or if it's still being discussed.
Hogwarts Legacy is just the latest expansion of the world of Harry Potter. Earlier this year it was announced that HBO Max is in development on a Harry Potter TV series. As long as the IP is valuable WB will continue to look for ways to exploit it, but the inclusion of the option to play as a trans character to the game is a big step towards separating the world from its creator. Whether or not it will be successful remains to be seen.
Even if Rowling isn't directly involved in the development of the game or the TV series, as the owner of the IP she financially benefits from everything related to Harry Potter. And her past comments remain harmful towards trans people, regardless of any game alterations.
Hogwarts Legacy is scheduled to arrive on PlayStation, Xbox, and PC in 2022.
Related