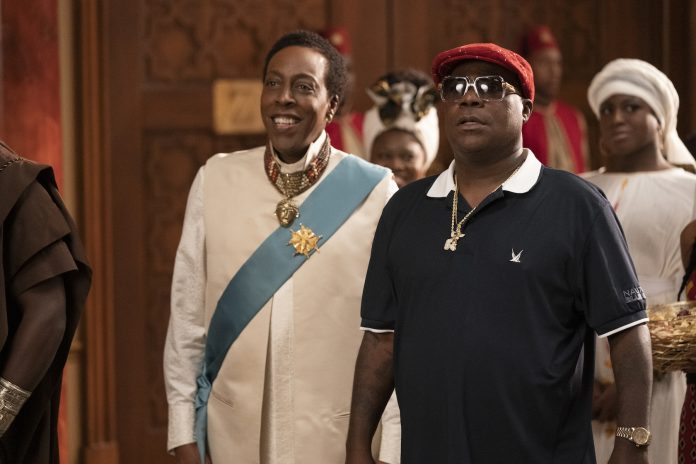 We're just days away from one of the most highly anticipated sequels of 2021, Coming 2 America! In anticipation, we spoke to Tracy Morgan about his debut as Uncle Reem!  
Directed by Craig Brewer, Coming 2 America takes place decades after the original and introduces King Akeem (Eddie Murphy) not only to an elevated crown and new kingly responsibilities, but also a son, Lavelle (Jermaine Fowler), he never knew existed, taking him back to New York City. While Lavelle never knew his father, his Uncle Reem played a huge part in his life and is fiercely protective of his nephew. 
Watch The Beat's exclusive chat with Tracy Morgan and all things Uncle Reem, from making space in his and Lavelle's life for King Akeem, to what his original role was supposed to be in the film and more. 
Coming 2 America streams on Prime Video on March 5th!
Related