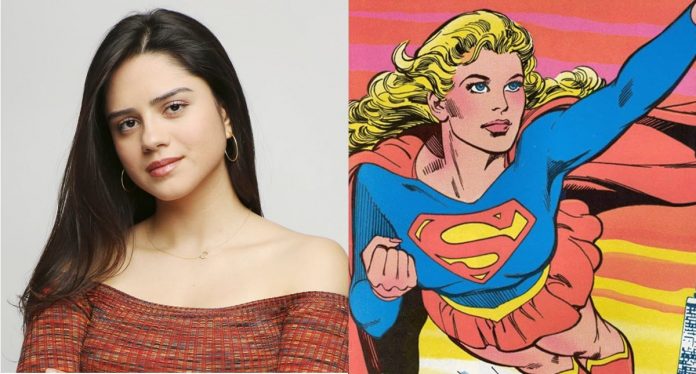 It's been a long time coming but the Flash film will finally begin filming soon in order to make its scheduled 2022 release. Hopefully theaters will finally be open by then. After announcing back in December that Ben Affleck would be donning the Batman cowl again alongside Michael Keaton thanks to some multiverse shenanigans, The Flash movie has added yet another major DC Comics superhero to the ensemble. According to Deadline, 22-year-old actress Sasha Calle (The Young and the Restless) has been cast as Supergirl in the DCEU Flash film, making her first Latinx Supergirl ever in DC media.
Out of reportedly 425 actresses who auditioned for the role, Calle was the one who impressed director Andy Muschietti the most:
"I saw more than four hundred auditions. The talent pool was truly amazing and it was very hard to make a decision, but we finally found an actress who was destined to play this role," said Muschietti, who has a keen eye for discovering talent, in particular all the young actors from the first It movie.
As is typical with the casting for a project of this scope, Calle wasn't aware of what part she was auditioning for until the later stage in the process. Due to the pandemic, auditions and chemistry readings with Flash actor Ezra Miller and meetings were done over Zoom.
Calle is the latest actress to portray the Maid of Might in live action. 1984's Supergirl solo film starred Helen Slater in the title role, while the current CW Supergirl series is headlined by Melissa Benoist. With that series set to end after its upcoming sixth season, though, Calle's big-screen introduction will hopefully fill the Kara Zor-El hole left in the world.
Calle's discovery is compared in the Deadline article to Gal Gadot's in Batman v. Superman, so it's quite possible that her role in the Flash film may lead to a Supergirl solo film down the road.
Watch the video of director Andy Muschietti posted on his Instagram him breaking the news to Calle and showing off her super suit.
The Flash is currently scheduled to be released in theaters on November 4, 2022.
Related